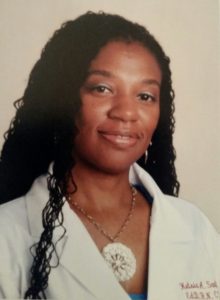 College CAFE (Consulting and Financial Education) was founded by Dr. Ketsia Alerte Sadler as a source of information relevant to the financial aspects of the college application process and as a resource for families to obtain funding during college. After she and her husband Kenneth went through the process with her sons Andre (Syracuse University, 2013) and Armon (Cornell University, 2017) and in speaking with other parents, it became evident that families needed information, in addition to what the school guidance counselors provided. The seed for College CAFE was planted when Dr. Sadler would share the information she learned during the parent meetings conducted at the Operation Link Up Program (OLU) in Paterson, NJ. OLU was a vital part of Andre's acceptance to Syracuse and Armon's academic journey. Thus, College CAFE's mission is to ensure that students and their families are empowered with knowledge to make the college of their choice more affordable.  Thus "Know More, Pay Less" is our motto!
Students from middle to high school can benefit from the information provided by College CAFE.  But the earlier you start using the resources, the better equipped you will be to achieve your goals.  Since funding is needed during college, undergraduate college students can also find various opportunities to help pay for their education.
College CAFE provides individual consultations and group and community-based opportunities to meet students' and parents' needs.  This is the second year of a partnership with the National Alliance for the Advancement of Haitian Professionals (NAAHP) in its "College Planning with NAAHP" webinar series.  It's the first year of collaborating with ParentMatterz and the YWCA of Northern NJ in the Junior Jump Start program.
Contact us today!